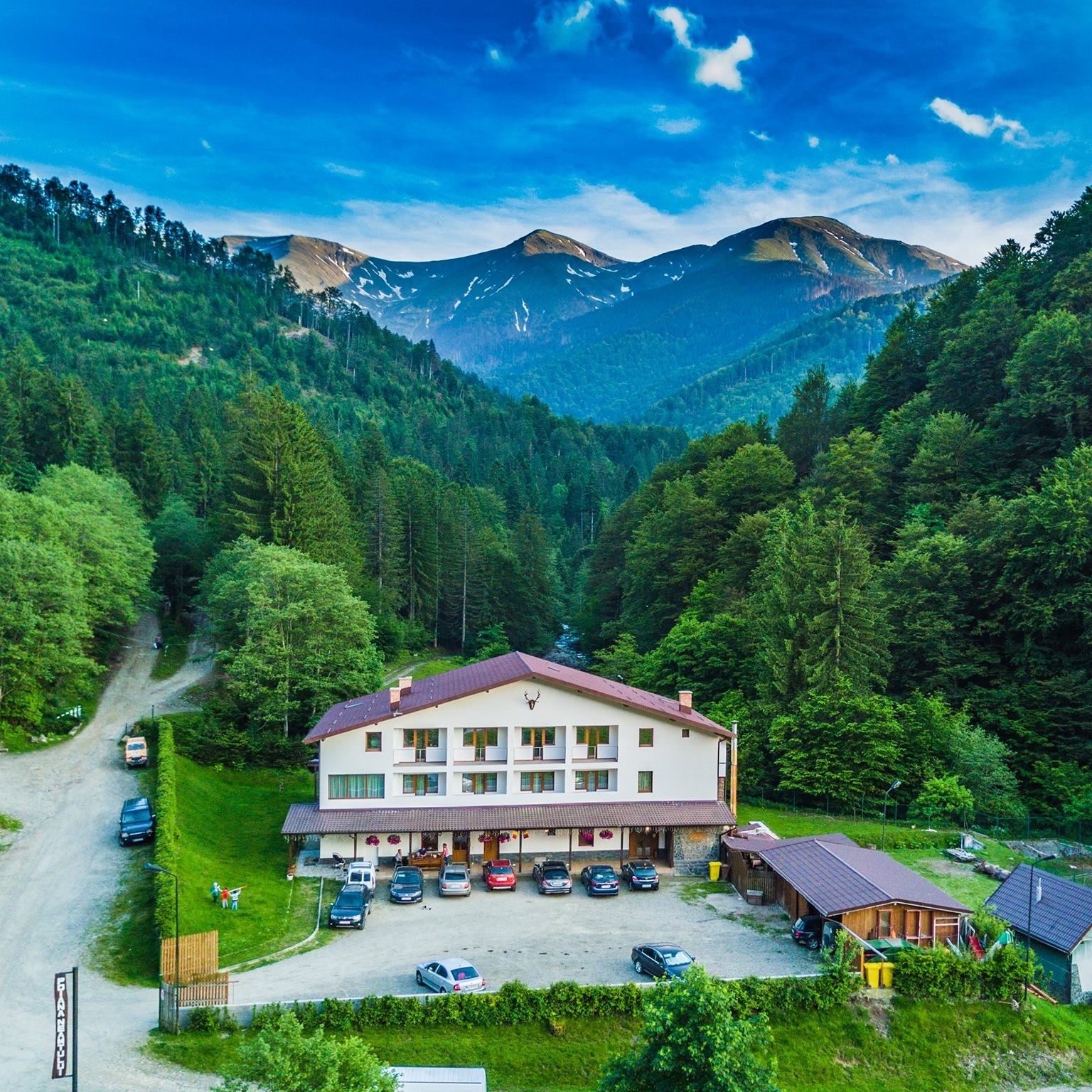 DESCRIPTION

How do I get there
Located at the foot of Budislavu mountain, at a 14 km distance from the town of Avrig, at an altitude of 706 m, the story of the place starts at some point in the year 1906, when the Austro-Hungarian army erected a building here, accommodating the soldiers that guarded the border between the Austro-Hungarian Empire and Wallachia at the tops of the mountains. After the empire crumbled, the building remained a shelter for the inhabitants of Avrig. Starting from 1955-1956, it became a chalet for tourists, with accommodation on the upper floor, and with the restaurant and the kitchen on the ground floor. In the period between 1975 and 1990, there was a bus that took mountain lovers from Sibiu to Poiana Neamțului every day.
Today, the chalet has become a pension, and it is fully equipped. Many people ask where the name Poiana Neamțului comes from: after the fall of the Austro-Hungarian empire, a citizen named Neamțu Ion handled the remaining construction, which is why the people of Avrig named it "Poiana lui Neamțu". You can imagine that the name Poiana Neamțului was only one step away.
From Poiana Neamțului you can enjoy the special view offered by Budislavu Peak, which is at the altitude of 2,371 m in the Făgăraș massif, the beauty of the surrounding forests, the amazing air and the Făgăraș Mountain routes, which start right in front of the chalet.
Access: by car, pedestrian, mountain-bike.
Latitude
45.636484421682624
Longitude
24.472504182156847