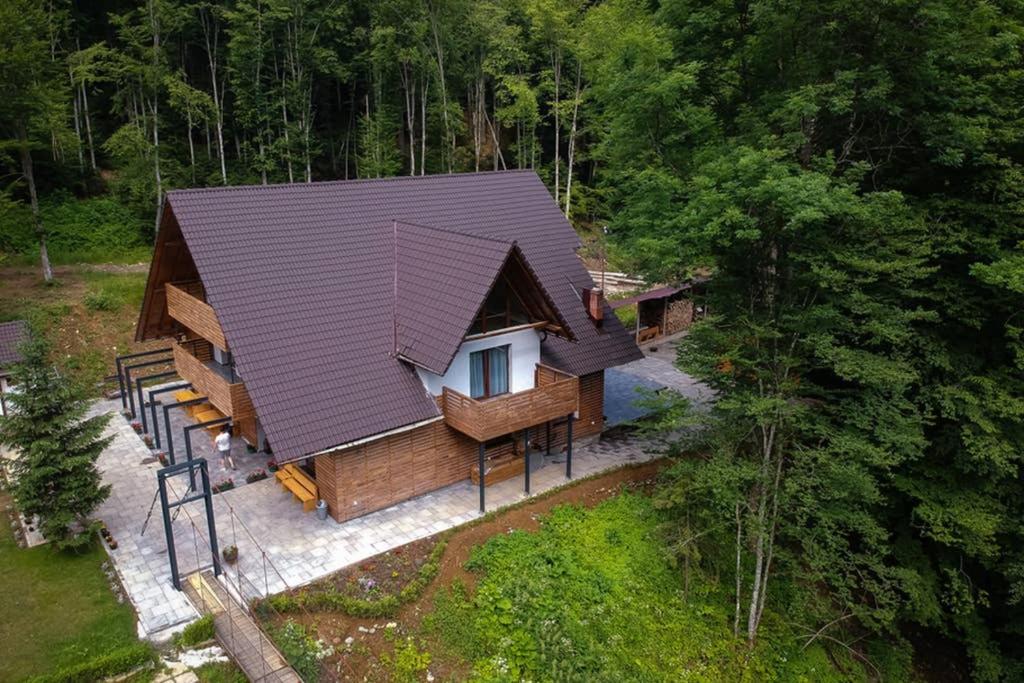 DESCRIPTION

How do I get there
Anna Charisma, Carpathian Chalet, is a story about passion, strength, virtues, and hard work. At the same time, it is a story about sensuality, elegance, balance, and tranquillity. It is a place of retreat, a sanctuary of luxury secluded deep in the nature. This is where you will find your balance, away from the turmoil, the problems, and the rules of the artificial world, where you will discover the freedom of the wild, of the natural, and of indulgence. The building itself has a remarkable history, as it has seen various changes over the years.
During the Second World War, in 1939, the Czechs used the building to supply water for the secret weapons factory located in the nearby Mîrșa; Later on, during the communist regime, the place was a secret retreat for the elite, who were throwing lavish hunting and protocol parties. After the revolution in 1989, during the privatization years, the old building was acquired by its current owners and was turned into a guesthouse.
In 2019 the chalet was refurbished once again, becoming this "hidden gem" in nature. On your way to the chalet you will encounter suspended bridges, cascades, and art pieces. Bianca and her daughter, Anais, will welcome you. Welcome to their world!
Access: by car, pedestrian, mountain-bike.
Latitude
45.642638208252045
Longitude
24.42796008400914