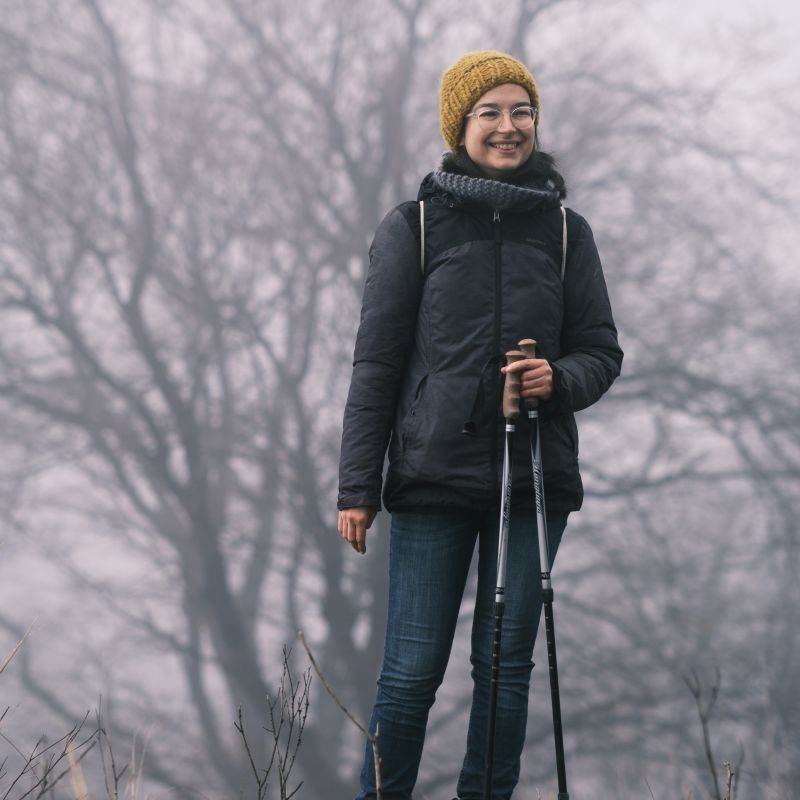 Walking Tours Medias
Hi, I'm Ioana and I have been a tourist guide since 2017.
I was born in Bucharest and settled in Medias (in January 2020), aiming to make this Saxon town which people-pass-through-but-do-not-stop a little more well-known. We have a renowned Saxon church with intact fortification rings, a tilted tower (ranked 12th in the world) and a medieval prison; towers transformed into art galleries or coffee shops; a synagogue that has become a cultural centre; gates with suns, peace, wine shops (because we are in the Land of Wine), Via Transilvanica, forested wills at a 10-minute walk from the fortress walls.
The Medias cultural tours take you to all these places and introduce you to the atmosphere and history of the place, offering a bit of everything: some history, some architecture, local customs, past and present traditions. Unless you decide to choose a niche tour, for instance "Architectural trip into the history of Medias" or "Three confessions over a glass of wine".
The hikes are also a sort of cultural tours, except we talk about everything from a 450 metre altitude (the hills here are no more than 500 m high), when we don't pay attention to the mushrooms, the vixen, or the deer.
What should you expect from the tours? A pleasant, sometimes fun experience.
What shouldn't you expect? A sequence of dry, historical data – they are out of stock.
Cultural pedestrian tours
Architectural tours
Food experiences (local cuisine)
Hiking in nature
Workshops/ activities with children and teenagers
The areas we operate in are: Northern part of Sibiu county, Towns of Mediaș, Dumbrăveni, and their surroundings, Târnava Mare Valley, The Hârtibaciu Plateau.