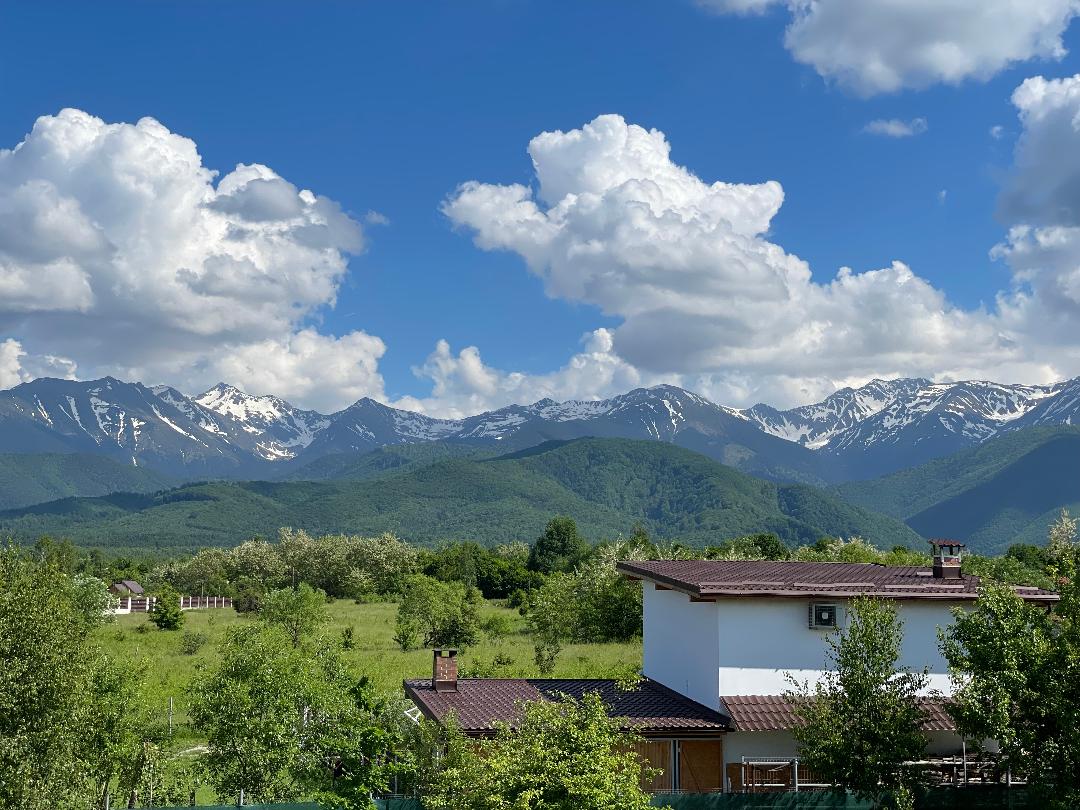 DESCRIPTION

How do I get there
Epic House is a vacation home located on Avrig Valley (Valea Avrigului), at the foot of the Făgăraș mountains. This is where you can create memories sitting by the fire, or where you can read your favourite books peacefully, in a hammock. On warm days, after a marvellous hiking experience, a splash in the pool and a cold lemonade are the perfect recipe! A horseback ride to the nearby horse farms or a mountain hike to the Bârcaciu Chalet, to Suru or to Negoiu are precisely what will get you out of a rut.
A good "palinca" as well as breakfast on demand will be waiting for you here.
Access: by car, pedestrian, mountain-bike.
Latitude
45.690947164079994
Longitude
24.443124059432037