Daniela-Elena Bancioiu
Guide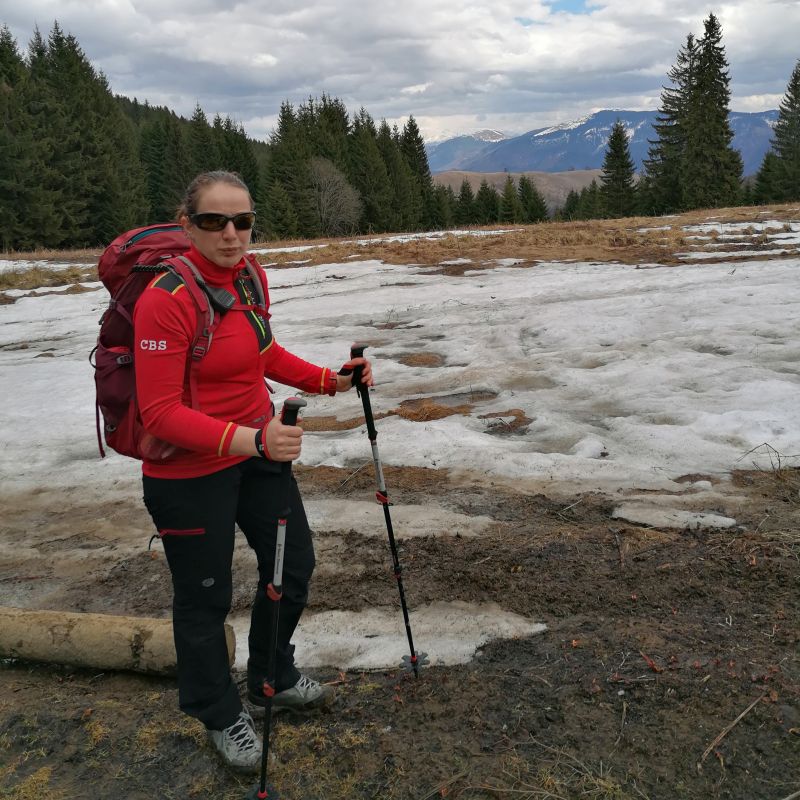 Sibiu Transylvania Tour Guide
Mountain hikes ranging from easy to difficult in all Romanian Mountains
Use of mountain gear specific for each tour type and for each season,
Introduction to climbing and escalade: gear, knots, fastening, rope manoeuvres, techniques, rappel etc.
Techniques for survival, orientation, and first aid.
The areas we operate in are: The mountains of the entire country: Parâng, Retezat, Ceahlău, Sureanu, Piatra Craiului etc, but especially the mountains in Sibiu County: Făgăraș, Cindrel, Lotru.