Chocolate tasting in a Saxon barn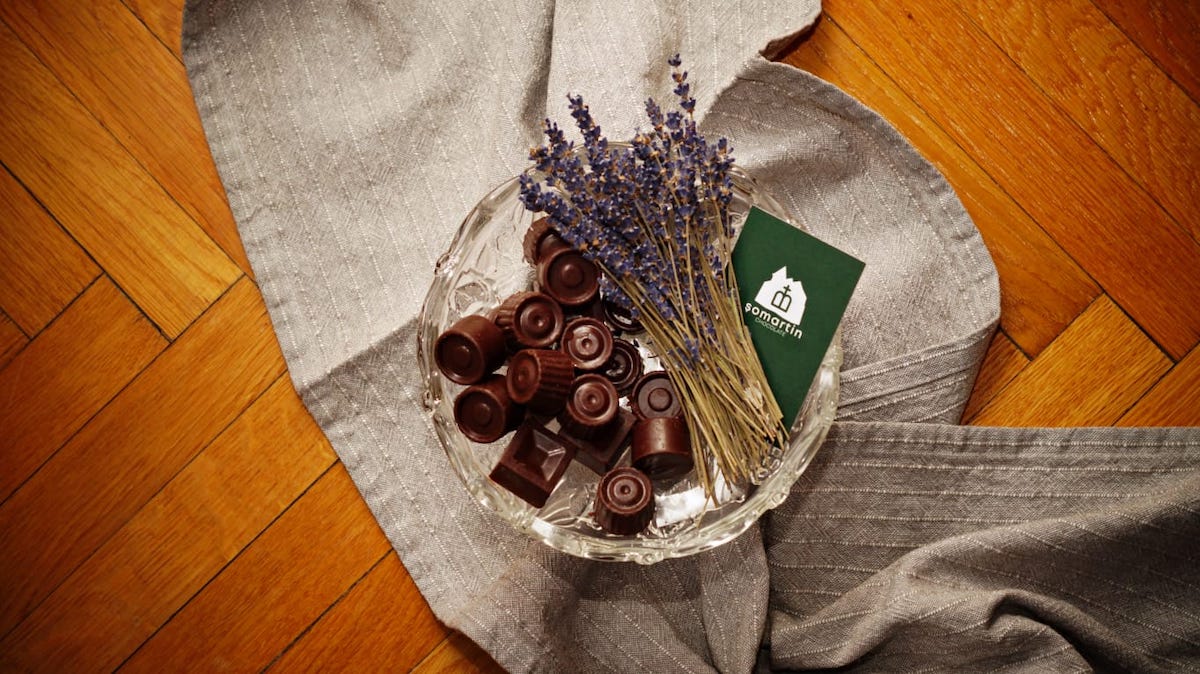 Description

How do I get there
Șomartin Chocolate. Yes, it's a chocolate inspired by the wonderful Saxon village of Șomartin, from the foot of the Făgăraș mountains. Șomartin 65 is an initiative that brings together the passion for chocolate, the love for the native village and the story of the old house in Transylvania and its restoration. Oana, the owner of the old Saxon house, established the chocolate shop in 2021. The pralines you will be tasting are of vegan origin, combining flower petals with spices and dried fruit, and milk chocolate is based on a traditional recipe which recreates childhood memories.
The tasting can only be organized on demand, for groups.
Access: by car, on foot, by bike, mountain-bike.